MEP Painting and Decorating Contractor for Quality and Service
Whatever task you need a painting and decorating contractor to carry out, make MEP your first choice painting and decorating company.
All projects, both large and small, are carried out with high levels of care, customer service and attention to detail. MEP is the painting and decorating company of choice for businesses all over the UK looking for help with company construction refurbishment projects.
We have established ourselves as one of the leading commercial painting contractors in Liverpool and the UK. Our courteous teams of operatives undertake contracts with the minimum disruption and at times to suit the operation of our customers' businesses.
As a painting and decorating contractor, our skills range from, the redecoration of an office environment, out of hours redecoration projects for hotel and retail customers through to the skilful restoration both internally and externally of listed buildings.
Our customer base includes hospitals, retail shopping centres, property management companies, housing associations and schools. To meet the needs of all these customers we have to offer a very flexible service, including out of hours working, increasing labour levels to reduce the time taken to undertake works and working in smaller teams where minimum disruption to residents is the optimum aim.
We match trained and skilled teams of personnel to the demands of the customer, nationwide. This has resulted in real benefits to the customer in relation to clear cost savings, maintenance programme certainty, freeing up management time and reduction in administration tasks.
If you have any questions or require any further information regarding our service, please do not hesitate to contact MEP Painting & Decorating . Your company construction refurbishment project is in safe hands with MEP the painting and decorating contractor.
Prior to Paint Repairs
Our contracts personnel ascertain the need for pre-paint repairs during their site surveys. They advise on the most effective solution, in terms of time, cost and effectiveness, for each property. These repairs may be undertaken by MEP trained personnel or approved supply chain partners.
We have a number of our own personnel trained in the Window Care timber repair system, which:
Avoids the need for costly window replacement
Reduces and prevents in situ wood decay
Extends the redecoration cycle
Improves the durability of the substrate
And, reduces future maintenance costs.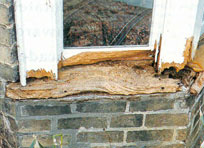 MEP painting a brighter future
Industrial Coatings
Working for many of the world's leading utility, chemical and power generation companies, we have undertaken complex projects requiring the highest levels of safety performance, technical understanding and reliability.
Our primary concern is to minimise the downtime of plant and lessen the effect of our service provision on our customers' businesses. This is achieved through comprehensive project planning and quality control.
We offer technical support to provide customers with solutions to complex access, corrosion and specification problems.
We develop the most comprehensive specification solution with our supply chain to ensure value for money solutions to align with a customer's budget.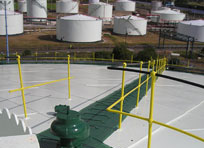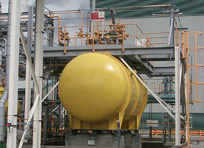 MEP painting makes a brighter cost effective future
Surface Preparation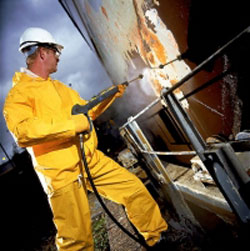 We are able to advise on the most appropriate specification for a project to ensure that the cost of surface preparation and coating work is aligned with the future life required from plant and equipment.
We have an excellent track record in all areas of surface preparation using both manual and mechanical means.
We encourage third party inspection to verify our industrial quality control processes at each stage of the preparation and coating process.
Our specialist industrial operatives are well trained in the skills and procedures required for these working environments.
New Build
MEP works on new build projects with main contractors who support the company's philosophy of quality, reliability, safety and partnering.
We have successfully worked with many of the country's leading building contractors on a number of new build projects where a two-way relationship is developed and our ideas for programme management and working around other trades are supported.
We use trained personnel with CSCS cards to further support these building partnerships by developing the most appropriate paint specification with our supply chain partners and taking into consideration the environmental impacts of our service provision.
If you would like a quote for painting or decorating, whether you are based in Liverpool or elsewhere in the UK, please complete the enquiry form on our contact page and we will be happy to discuss your requirements.